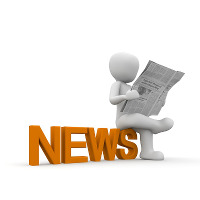 New
version
V11.
0.0
Sep 15, 2023
We are proud to announce that version V11.0.0 has just been deployed as a Release Candidate.
We worked based on recommendations from members of "Qlub of users" to improve the ergonomics of ProjeQtOr and make it an even friendlier tool to use.
We hope you'll enjoy these improvements.
Don't hesitate to give us your feedback on the forum: what is good, what is not, what could be further improved...
Read more...
New
(and
last)
patch
on
V10.4
Sep 08, 2023
A new version V10.4.5 has just been deployed.
It fixes all the latest identified issues and becomes the latest stable version.
This will be the last patch of V10.4
... while waiting for the (very) next version
...which will not be V10.5 as expected
Read more...
New
patch
V10.4.4
Aug 15, 2023
New stable version V10.4.4 has just been deployed.
This patch fixes all the last identified issues on ProjeQtOr V10.4.