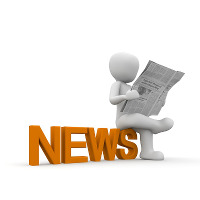 New
patch
7.3.1
Dec 03, 2018
New corrective v7.3.1 patch has been deployed.
ProjeQtOr
V7.3.0
is
available
Nov 20, 2018
Version 7.3.0 of ProjeQtOr has just been deployed in Release Candidate.
It brings many technicals improvements that are described in the change history.
Among the most notable improvements you will find on this version:
-Amelioration of print PDF planning
-Apply filter on ticket on ticket reports
-Keep parameters selected on each screen
-Performance improvements in copy
-Performance improvement when moving tasks
-Upgrade external libraries (dojo 1.14.2, Html2Pdf 5.2.2, CKEditor 4.10.1, phpMailer 6.0.5, html2canvas 1.0.0, pdfMake 0.1.39)
-Extend fileSize for attachement to BIGINT
New
patch
V7.2.7
Oct 31, 2018
New corrective v7.2.7 patch has been deployed.