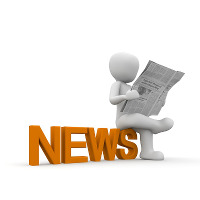 New
patch
9.0.2
which
defines
v9.0
as
stable
Jan 08, 2021
A new corrective patch V9.0.2 has just been deployed.
It fixes the last reported errors, and allows us to define the version as a stable version.
First
patch
on
V9.0
Dec 28, 2020
Just a few days after the release of V9.0.0, we publish a corrective patch to resolve the few issues reported on the forum.
Read more...
New
version
V9.0
released
with
brand
new
interface
Dec 24, 2020
We listened to your remarks and focused on major drawback of ProjeQtOr : the interface.
We redesigned the General User Interface to bring something more clear, with less icons, less buttons.
All icons won't be available at once, they will be displayed when needed.
Only most important feature are proposed at first glance, and you'll discover others steps by steps.
Read more...